The Contract Flooring Association Directory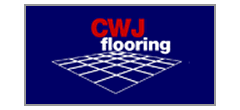 C W Jones Carpet & Floorings Limited
Contact: Adrian Jones
10 Vale Lane
off Hartcliffe Way
Bedminster
BRISTOL
BS3 5RU
United Kingdom
alyson@jonesflooring.co.uk
Specialist Services
Cementitious Underlays Hardboard, Chipboard, Plywood Carpets Vinyl, Rubber, Lino Static Conductive Floors Hardwood Strip Hardwood Block Laminates Entrance Matting Acoustic Flooring
Company Profile
C W Jones was founded over 45 years ago and has grown strongly and consistently to become one of the largest flooring contractors in the South West. Today, the company operates throughout the United Kingdom and holds approvals from most of the top-quality flooring manufacturers.

We retain a pool of around 35 employed and fully qualified and accredited installers who carry out the supply and installation of all types of flooring i.e. carpets, carpet tiles, vinyl's, linoleum, wood, wood laminates, rubber and safety flooring etc. We also employ qualified Whiterock fitters.

From our headquarters in Bristol, our installation teams travel to all parts of the country to fulfil contracts for developers, shop fitters, hospital groups, government departments, universities, industrial concerns and individuals. Bristol's position at the junction of the M4 and M5 motorways enables us to reach most destinations quickly and easily. We also have experience of completing projects in various locations throughout Europe.
Return to the Previous Page or return to the main Directory